If you somehow stumbled upon to this post it is a part of post series WordPress 101 – Beginners Guide To WordPress.
So you have a WordPress site that doesn't look that as good as the other blogs you have been following lately. And you want it to look like one.
Blog design is one of the most important things to take care of when creating a website. Imagine this – would you spend time at a shop where everything is just messed up. You, or even the shop owner can't seem to find the things you are looking for. The shelf is falling apart, there are a lot of stuff scattered on the counter and the shopkeeper is looking like a man eater and looks as if he has not shaven from World War 2.
I won't even spend a minute there even if I know that he has got what I'm looking for. The same applies to your blog. If a person visits your site and see the poor design of your blog or ads and links stuffed in the sidebar or header or between the posts he may click off quickly and even unconsciously.
So, you must have a design that looks great and professional so that your visitors spend more time on your blog and don't get out quickly.
There are thousands of WordPress themes on the internet that you can use to make your WordPress blog look good. In this post I've talked about the places where you can find beautiful WordPress themes and how to setup your WordPress themes.
Where Can I Find Beautiful WordPress Themes?
There are a lot of sites on the web where you can find both free and paid WordPress themes. Usually the free themes are not so good as they don't provide a lot of functionality and you need to do a lot of editing yourself to get what to want. But if you are just starting out and are  fine with simple looking themes, then you can go for free WordPress Themes.
On the other hand if you want more professional looking blog, you should get one of the paid WordPress Themes. These provide a lot of functionalists and the most important thing is there are  communities around these themes where you can post your questions whenever you get stuck in the middle of something.
I have listed below some of the best places where you can get the free and paid WordPress themes:
Free
There are more than 2000 free themes to choose from provided by WordPress itself.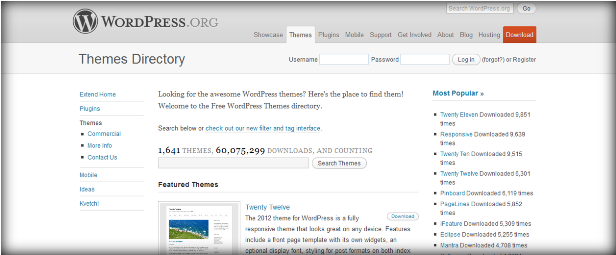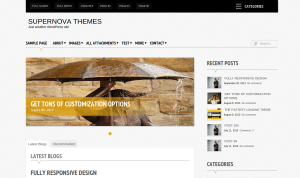 [Update Oct, 2013] One of my favorite free themes at WordPress.org now a days is Supernova Themes by Sayed Taqui. Sayed is a good friend of mine and he has poured all his experience of web development into this theme.
There are specifically three reasons I'm loving it – its responsive, its superfast and is SEO friendly. And if that's not enough, its free and looks good.
I'm using this theme in almost all of my niche sites. So make sure you check it out and see if it is good for you.
Free
Provides hundreds of good quality WordPress themes.

Premium
This is what gives Gyantastic it present look. Simple, easy to use and SEO friendly themes. Highly recommended.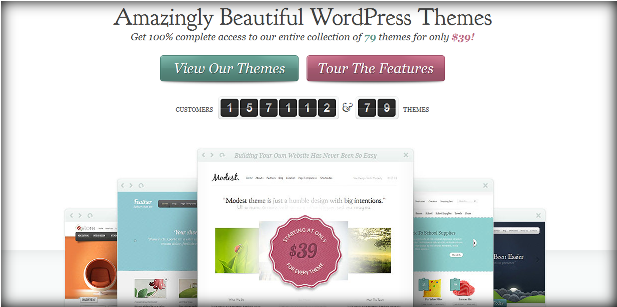 Premium
They provide beautiful themes along with framework so that you can create your customized themes. Again highly recommended.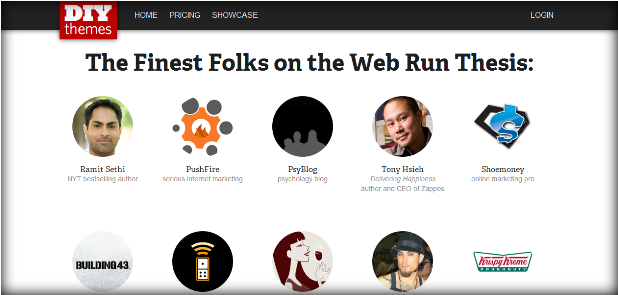 Premium
Another premium WordPress themes provider.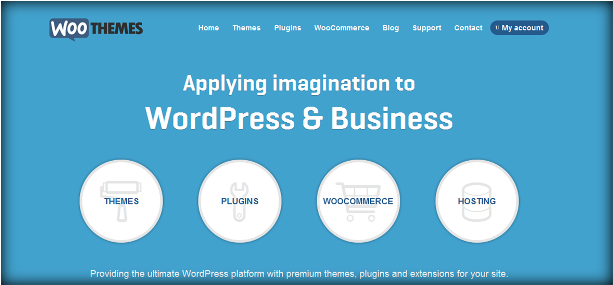 So, now you've got a theme and want to install it. There are two ways to install a theme to your blog that I have explained below.
How To Install WordPress Themes
You get your theme in a zip format which you have to upload and activate from your WordPress backend. Go to Appearance > Themes > Install Themes > Upload and upload the zip file of the themes. Once the upload is complete it will ask you to Activate the theme. Press the activate button and you'll have the theme installed on your blog.

The second method is to directly install a free theme from WordPress database in the backend. Go to Appearance > Themes > Install Themes > Search to search from all the themes in the WordPress.Org Themes database. You'll not be required to download the theme this time as you can directly preview and install the themes from here.
So, go and check out which theme suits your blog the best and give your blog a great look.
Other posts under the post series WordPress 101: