Last Update March 21st, 2020
My involvement with Toptal makes me believe that it is more than a typical freelancing platform. It selects only the gems from software engineering and designing fields (top 3% as they claim) and introduces them to the elite clients. The platform does a great job by assigning the highly challenging and remunerative projects to the top notch freelancers.
On the other hand it's a great platform for medium to large scale businesses who're looking for the best talent on the internet for your project. If you're a company looking for talent you can sign up here.
However, the platform and its services are not free from criticisms. Many of the facts relating to Toptal generate only from company's claims and are yet to be proved. Hearing so much noise around the company, I felt the need to review its current stand and future potential, on the basis of my own research findings and experience. Here's my personal Toptal.com review for you guys.
Toptal Review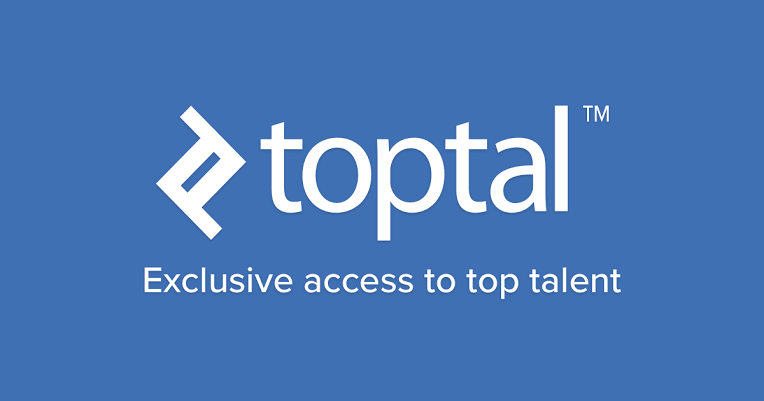 Company Background
The fields of software engineering and designing are becoming more complex day by day. It happens that the  local workforce is unable to bring success to highly demanding projects. However the talented programmers, at remote corners of the world, still remain overlooked by the clients .
Toptal was started with the aim to fill this gap and to create a network of best engineers and designers from various corners of the world. The company was founded in Silicon Valley in 2010 by two tech enthusiasts, Taso Du Val and Breanden Beneschott.
Company's claim regarding its client base is yet to be established but no doubt it has worked for some of the leading brands like J.P. Morgan, Airbnb and Zendesk. In 2015, it won Deloitte's Technology Fast 500 award for being the fastest growing talent marketplace in North America.
Highlights
Key aspects of Toptal's business model are the following:
Its main activity areas are software development and design.
It accepts only top 3% of applicants.
It has very strict screening process.
It has a network in 93 countries of the world.
For Freelancers
Jobs
Toptal offers jobs only to developers and designers. Under these two categories, come many sub-categories and if you are skilled in any of them, you should hurry to register with Toptal as freelancer. (If you're a company looking for talent sign up here instead)
Developer group
Android Developers
iOS Developers
Python Developers
PHP Developers
Software Developers
JavaScript Developers etc.
Designer group
Graphic Designers
Mobile App Designers
Logo Designers
Web Designers
UI Designers
UX Designers etc.
The total number of available jobs is not disclosed. Only the registered freelancers can view these jobs. The same issue appears with the official count of registered freelancers. The company claims to have a network of thousands of developers worldwide.
Selection Procedure
In order to select only the top 3% of the engineers and designers, Toptal has devised a highly intelligent and effective screening procedure. Each freelancer has to pass through 4 phases to enter the elite list of Toptal designers and developers.
Phase 1: The first phase aims to check a freelancer's English language skills and personality traits.
Phase 2: The second phase involves portfolio review and subject know-how test. A freelancer must show knowledge in software designing or engineering basics and must have the problem-solving ability.
Phase 3: This is a real-time test with two senior designers or engineers from Toptal's team. The aim is to test freelancer's creativity and problem-solving ability.
Phase 4: It involves doing a test project.
For Clients/Employers
Pricing
Toptal allows flexibility in pricing depending upon the requirements of the client and the geographical location. Following can be taken as a guideline:
$1,000 – $1,600 or more weekly per part-time Back-End or Front-End Engineer
$1,800 – $3,200 or more weekly per full-time Back-End or Front-End Engineer
$1,000 – $1,600 or more weekly per part-time Digital Designer
$1,800 – $3,200 or more weekly per full-time Digital Designer                                                                                                 
$600 – $1,000 or more weekly per part-time Quality Assurance Engineer
$1,200 – $1,800 or more weekly per full-time Quality Assurance Engineer
Invoices are generated twice a month and Toptal allows enough opportunity and time to the clients to examine the charges.
Payment options
Toptal accepts payments through the following options:
Bank transfer (with routing number)
Major credit cards
Paypal
Wire transfer
Trial Period and Guarantee
The best thing about Toptal is that it gives clients maximum 2 weeks to try a freelancer completely free of cost. If the client is 100% satisfied with the freelancer only then the regular contract begins. In case the client is not satisfied, Toptal repeats the trail process with up to 5 freelancers.
In my opinion, this is a great opportunity for clients to choose the right freelancer for his/her project. As a freelancer, before going too far, I would even prefer to take advantage of this to test if the project is suitable for me.
Fees
Toptal requires its clients to deposit $500 upfront for each arrangement. This amount is later adjusted in the first invoice or returned in case the trial fails. The company doesn't make it explicit how much it takes from a billed amount and how much remains to the freelancer.
Caution Note For Freelancers : Toptal allows a freelancer to set his/her own hourly rates but there have been instances when the company has interfered by setting a different country specific rate. 
Quality
No doubt, Toptal is in the market to ensure quality and not quantity. With its extensive screening process, it would be unfair to expect that a huge number of professionals are working through this platform. Since only 3% of all applicants survive Toptal's screening test, it is not difficult to understand that they are of the highest caliber.
Toptal's client base is also small compared to other market players. This again reflects company's aim to provide tailored service to selected clients. It has always targeted the clients who demand nothing but the best.
Usability
For Clients
The platform is easy to use and has an organized and user-friendly design. The sign-up process is a bit lengthy and you have to provide some mandatory information like your phone number and skype id. After registration, a client gets a call to discuss the requirements with Toptal's representative.
For Freelancers
On the other hand, within 2 to 3 days after registration, a freelancer gets a confirmation to enter into the screening process. If selected, a freelancer creates his/her profile on the platform highlighting relevant skills, educational background, previous experiences, the hourly charge, availability etc.
A client can select the required skill and browse through the profiles of available freelancers. Toptal's website is full of guidance and resources which make it even easier to use the platform.
Customer service
Toptal's customer service team can be contacted via e-mail, telephone, or by filling an online form. Additionally, Toptal community, blog and the resourceful FAQ page are there to assist in any doubt. It seems that both freelancers and clients are happy with Toptal's customer support. Though there are occasionally reported incidents when client's requirements were not fulfilled or client was overcharged but the customer care didn't really support.
Dispute resolution
Unfortunately, Toptal's website doesn't provide any information regarding its dispute resolution system, once the trial period is over. But company management informs that in the case of such dispute they follow a 50/50 principle. If the work can not be completed and the money needs to be refunded to the client, the freelancer and the company share the amount in equal ratio.
Toptal Pros
There are some very good reasons why you should sign up with Toptal:
Toptal brings together the very best freelancers and the most complex and challenging engagements.
The platform deals with wide range of skills within engineering and designing fields.
Toptal offers networking opportunities in the form of community, blog, and social events.
Toptal takes care that no issue appears with respect to the Intellectual Property Rights.
Toptal Cons
Still, there are some areas where the company needs to improve:
Toptal's service is limited to only engineering and designing fields.
Many of company's terms and conditions are not clearly stated, e.g. $30,000 damage fee issue.
Registration and selection processes are too lengthy.
Conclusion
Toptal celebrated 189% revenue growth in 2014. It has started getting coverage from popular news mediums like Business Wire and Forbes. Well-known venture capital firms are showing interest in the company.
As of now, Toptal seems to be doing exactly what it intended to do. This model has given qualified software professionals access to the dream projects and has ensured that companies get their job done in the best possible way.