This post is from the post series Blogging 101 – The Only Guide You'll Need To Get Started With Blogging.

So, after deciding to blog, selecting a niche you are passionate about, giving your blog a nice and sweet name, installing the helpful and time saving tools and all in all setting up your blog, you are back again, to learn more and proceed. You are feeling confident and happy about what you have accomplished till now and you are all fired up to take the next step and learn how to monetize your blog.
I too am very excited to write this post as this is where I too was at the starting of my blogging career. But before I start I want you to promise yourself that no matter what happens you'll end up mastering one of the ways below and you will not give up unless you have earned enough money using that way. Now its up to you how you define enough. I see a lot of people who keep on trying new ways or strategies to monetize their blog day in and day out and fail to make any money.
Being Jack of all trades and master of none will not help you when you're trying to monetize your blog. Choose a way that suits you and stay focused.
So without taking any further time let us start now. When it comes to monetizing a blog I hear most of the people talking about Google adsense. Now adsense may be a good way to monetize your blog but its definitely not the only way. It is just one of the many ways in which you can make money from your blog.
Below I have discussed the top 10 ways you can use to monetize your blog:
1. Promote digital products as an affiliate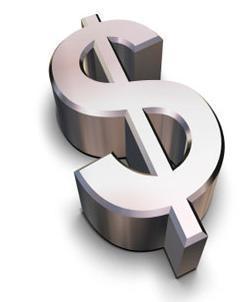 Affiliate marketing is a way by which you get paid to promote other people's products. When you register to be an affiliate for a product, you will be given a unique URL that redirects the reader to the product. That URL is your affiliate link and when someone clicks on that link and buys the product, you will be paid a commission.
Your job, as an affiliate, is to find out what problems your visitors have or what information they want to know and to give them that information in your content. You can then add affiliate links in your content to products that give more detailed information about the solution for their problems. You will be able to generate income while helping your readers this way.
Some of the top affiliate marketing site are:
2. Promote CPA offers
CPA is short for Cost-Per-Action and it is a form of compensation where you get paid each time a user completes a certain action such as entering an email address, filling out a form, or taking a survey.
Promoting CPA offers involve the same thing as promoting affiliate products, but as you do not always need to sell something to get paid, it is relatively easier, especially for newbies.
Here are some top CPA networks you can become a member of:
3. Sell services
Do you have skills in accounting, bookkeeping, software development, website design, or article writing? Then tell your readers about your skills and promote your services. It is almost impossible for you to not make money this way because there is a huge demand for these types of skills. You just need to know how and where to promote your blog.
4. Sell your own products
You may not have a stock or a line of physical products to sell, but if you have some knowledge about a certain topic, you can share your expertise with your readers by creating electronic products such as e-books, software, and memberships. You then can decide a price, write your advertisement, set up payment options, and start promoting your products on your blog. If your product converts and you do your marketing right, you may well start making money in no time.
5. Place ads from ad networks (add in-line text and PPM also)
Online advertisement networks generate revenue by charging advertisers who want their products and services advertised on the networks. They then agree to share revenue with blog owners like you who want to earn money by placing advertisements on their website.
Most advertisement networks pay on a CPC (Cost-Per-Click) basis. In other words, you will get paid every time a user clicks an advertisement on your site. Others pay on a CPM (Cost per thousand impression) basis, which means that you will be paid each time your advertisement gets viewed a thousand times.
Top ad networks include AdSense, Chitika, Clicksor and Adbrite.
6. Sell advertising space
You can also receive payments for placing ads on your site without using an ad network. Tell your visitors that you are accepting advertisements and decide how much you want to charge per month or per year. Depending on your site's Alexa rank, number of monthly or yearly visitors, and other similar factors, you can get paid anywhere from $10 to $100 or even more each month per ad.
7. Flip your blog
A good part of blogging is that you can never go wrong with building a blog. If you do not make enough money with your blog or become uninterested in it at some point, you can sell it for a profit.
You can also develop your blog with the intention to flip it at a later time. What buyers want to see is proof that that your site has been generating consistent income and traffic for a period of time. A lot of times, people sell their sites for up to six times the yearly revenue of their site. The more traffic and income your blog generates you, the more money you can sell it for.
Flippa is one of the best places for flipping your website.
8. Get paid to review
Review other people's product on your blog and ask them to pay you for that. It may be some tools or services related to your niche. But make sure that you don't review crap products as your readers will eventually know about it and you'll loose your credibility.
You can even ask people at Warrior forums if they need any help for promoting their products or services and get money for that.
9. Membership Site
If you have some high quality content that you don't want to give away for free, you can create a membership site and provide that content in exchange of some fee. They are all the rage right now and show a great way to earn a regular income. With new tools online, the set-up has never been easier. There are a lot of plugins available for WordPress that can easily convert your normal blog into a membership blog. You have the choice of what you want to provide for free or for a small membership fee.
10. Ask For Donation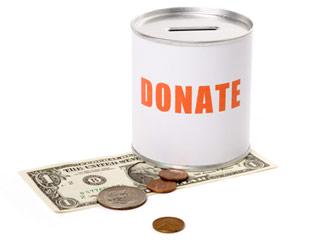 We have probably all seen the little button that says "donate" in someone's sidebar. It is an easy and perhaps out-of-date way to try and earn some revenue. Many programmers use this still, but very little revenue is earned through the donation feature. For example have you ever donated? But still it is simple and if you don't mind the button then go ahead and try.
So here they are, top 10 ways to monetize your blog. I hope you have digested them all. Now its your turn to learn and master them and make some money out of them.
It will surely take some time and effort before you can see the real results. Till then be patient, stay relaxed, eat well and do whats more important… Blog. I'm always here for you. Just PM me, leave a comment or mail me whenever you need my help.
Other posts from Blogging 101 series: