Disclaimer: This is a guest post by one of our guest author. The views & opinions expressed in any guest post featured on our site are those of the guest author and do not necessarily reflect the opinions & views of the me or Gyantastic community as a whole.
I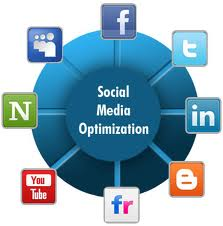 n the modern age of internet and websites, SMO is becoming a buzzword in online media. Social Media Optimization or SMO is the phenomenon of using the social media to augment and improve a website's presence in the Internet Scenario and attract a considerable flow of traffic to the site.
Social media is a great platform for driving traffic to your website – it is an interface for interaction of people all over the world. This medium when engaged intelligently can draw excellent traffic to your website or blog and thus increase the site's viability considerably.
In this article, I'm writing about some of the latest SMO tips that will guide you towards effective link building for your site.
Maintain Brand Identity

:  You may have to add slightly different details for different profiles across the social sites, but the message should be consistent.  Profiles with different brand identities will confuse the visitors and there is chance that they may ignore your site completely.

Provide tools for promoting content

: The essential requirement of a good blog site is the option for allowing readers to promote and share content. Latest tools like 'Share This' can be handy in this respect. This tool syndicates a large number of links for submission in the social media and is very easy to install.

Social Bookmarking

: Social bookmarking is not just about providing backlinks. If you are listed on the bookmarking site, it can also pave the way for additional traffic to your site. Popular social bookmarking sites include Del.icio.us, StumbleUpon and Digg. A great article on your site may attract hundreds of visitors to your site and there is possibility that your site may be tagged or voted by users.

Produce Great Content:

  Like SEO, content plays a great role in SMO. Your social media content should be unique and attractive as in SEO. Long and monotonous content will drive users away from your site. On the other hand, comprehensive but short and interesting content will keep the readers engaged. Pay attention to synchronization of title with the matter. If your content is good and liked by users, they may vote or share your article, thus making way for others to visit your site.

Join Google Plus

:  Google Plus is one of the most influential social networking sites and is preferred by users. Adding a good circle of people to your Google Plus profile can increase your links. Also indexing programs like robots and spiders monitor this site. As such, your presence in this network can also influence your Google Rank.

Join diverse social networking sites

:  In order to diversify your Social Media Optimization efforts, your presence is a must across the popular sites. The more the network- the more is the chance for your content to be shared and voted.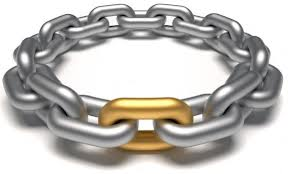 The key to success in social media platform is to remain active. Sites should be updated from time to time with up-gradation of contents. New and engaging features should be added to the sites on a regular basis for greater interaction and involvement of visitors. So the social media marketing can prove to be a great link building tool for your business.
At some point or the other you might need the help of SEO experts who will help you with their expertise. If you lack the financial funds to hire them, opt for Payday Loans which are fast, easy and are credited within a couple of hours.
About the Author:
The guest post was contributed by Sophie, financial guest blogger from Manchester, UK. Find out more about her finance related blogs @
financeport
.