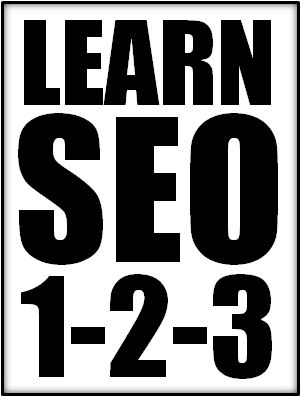 After publishing the infographics on important Google Search Engine Algorithm updates last week I realized that there are still a lot of blog and business owners today who don't have much knowledge about search engine optimization(SEO). Most of them don't know much about SEO other than the fact that it is something good, something that can help them drive more traffic to their websites from search engines.
If you are among them, then I've good news for you. I am going to publish a 3 post series on Newbie's Guide To Search Engine Optimization in the next couple of days in which I'll teach you everything about SEO and how how you too can optimize your website for search engines and drive more traffic from them.
This is the first post of the 3-Post-Series. In this post I've introduced SEO for the complete newbies, talked about how search engines work and briefly explained two different aspects of SEO – On-page and Off-page SEO.
In the next two posts I'll dig deeper in SEO and teach you the exact steps for doing on-page and off-page optimization of your website for better search engine rankings.
So, without wasting any time lets jump into the real content.
Newbie's Guide To Search Engine Optimization
Before I can start talking about search engine optimization it's important that you first know how search engines work.
Here's How Search Engines Work
As human beings we can think, feel, understand and figure out things but search engines can't. We search for something on the web desiring the content of the page but search engine do not work in that way. They are driven by calculations and assumptions. The modern search engines are smart to provide great information but not smart enough to read your mind as what you are searching for and provide that exact same thing to you.
So, search engines use robots to crawl the internet and find content that best matches your search query and provides it to you.
The working of search engine basically depends on two aspects – crawling and indexing. Here's the three step process any search engine works in –
Crawling
Indexing
Searching
Crawling The Web
Crawling actually means that the robots (computer programs) surf the web for content. Web crawlers are specialized computer programs that browse the Web servers methodically. The process is also known as "spidering" signifying the movement of a spider in its web. When the robots crawl the web, they index information about different pages it crawls and stores that information into a centralized database.
Indexing Different Information About Web Pages
Indexing actually means to collect, reorganize and get meaning from the data crawled. The processed data are then stored in document index. The reliability, usefulness and popularity of indexed documents are checked by link analysis.
Indexed databases are used for later uses and as such increasing the searching speed next time. It's like the cache memory in computer that indexes and stores data, so that it loads faster the next time we want to access it.
These processes are handled by various search engines differently, Google stores all or parts of the indexed page in the form of cache for later uses whereas engines like AltaVista store everything from web pages.
Searching – Done By Us
All search engines have only one aim – to provide the right answer and satisfy users. These answering machines cannot fail in that respect.  The SEO process mainly influences the relevance and use of the required web page. While all pages may contain some matching text but the search engines display the best possible match.
The results displayed by the search engines are usually organized by the popularity of the pages for example if you search for the keyword football scores search engine would display results from sites like goal.com or espanstar.com because it has indexed those sites for that particular keyword. The same goes with every other keyword that exists.
And here's where SEO comes to play. It is actually a way of telling search engines to index your web page so that your page gets shown in search results when someone searches for a particular keyword. Sounds overwhelming? It's not!
Quick Introduction to SEO
If you are new online and have a blog or a website that you want to drive more traffic to, then search engines are the best place to get the traffic.
The process of optimizing your blog/website for search engines so that they show your website in the search engine results for a particular search term is called search engine optimization.
Often referred to as SEO, it is an important concept for online businesses to understand if they want to promote their websites and blogs for getting more traffic and hence more customers. If you have a blog where you need to bring traffic to, then you must learn how to optimize your blog for the search engines.
SEO is basically the determinant of where your blog will be ranked in the search results – on the first page, the second page or beyond the 10th page. And the first priority of every webmaster is always to be on the first page of search engine results among the first few results.
Why is it so?
To get the maximum traffic.
Rather than reinventing the wheel, you can understand this from an example of your daily life – When you search for something in Google, you visit websites that show up on the first page of search results because you mostly get what you were searching for in the first page of search engine results. You never care about clicking on the second or third page of search results.
So as a webmaster it's important for you to bring your website/blog to the first page of search results to get maximum traffic to your website. But getting on the first page is also not enough as the maximum traffic flows through the top three results. So getting to the top of search results is what your first priority should be.
How To Get To The Top Of Search Results?
Google uses more than 200 parameters to check which pages it should put higher in results and which at the bottom. But don't be afraid of this as you don't need to know about all of them and knowing about just a couple of parameters can ensure higher placement in search results for your web pages.
One of these parameters is Google PageRage (PR). Google ranks a website between 0 to 10 with 0 being the lowest and 10 be the highest, according to some factors. Typically, pages with high PageRanks are trusted more and are ranked higher in search results. I don't want to dig deeper into PR here as it was just to give you a taste on how Google decides which website to rank higher.
The Search Terms or Kewords
As we all know, getting your website on the front page of Google for high traffic search terms is the key to getting tons of free traffic. Keyword or keyword phrase research often is done to determine the highest volume search terms. Your goal is to find keywords with high search volume but low competition so that you get more traffic.
Essentially, a well search engine optimized website can easily be found on Google and will benefit from free traffic from search engines. Some marketers even go to the extent of hiring SEO experts or SEO copywriters to optimize their websites as the returns from the traffic often outweigh the costs of hiring these experts.
In summary, SEO can be easily learned and applied in your online business platforms. The key to SEO success is to provide highly targeted, relevant content to your readers and Google will reward you with better rankings in search results.
Two Forms Of SEO – On-page SEO and Off-page SEO
SEO when done correctly can get you tons of free organic traffic (traffic from search engines). When it comes to SEO practices, there are two main categories – Onpage SEO and Offpage SEO. In the following few paragraphs I have explained the differences between these two and how you can employ them to search engine optimize your website and get more search traffic.
Onpage SEO
Onpage SEO means optimizing the pages of your website so that they rank well in search results. There are a lot of ways to do this – keyword optimization of web pages, interlinking pages of your website, using keyword optimized anchor text, alternative text for images etc. Keyword density is any page is an important factor. It's the density of your targeted keyword in your web page.
A keyword density of 3-4% is preferred for a given web page. That is about 10-12 keywords in a page with about 400 words. There's a short range of usable keyword density as under and over optimization can make you penalized and not result in better rankings.
I'll cover almost every aspect of onpage SEO in the 2nd post of this series to help you make your website fully onpage optimized.
Fully optimizing your website content is a pre-requisite for good SEO. But onpage SEO isn't enough, you also have to incorporate offpage SEO methods together in order to see better rankings in Google.
Offpage SEO
Offpage SEO involves getting back links from various sources on the internet. Back links are basically the people from other websites linking to your website. Higher the quality of backlink, the more respect that page gets from Google. The PageRank of the linking website comes into action here. The more links you can get from the high PR authority blog, the better Google will rank you.
People sharing your website on social networks and talking about your website also constitute as offpage SEO. You can get a variety of back links from many credible sources such as other people's blogs (of the same niche), Twitter, web 2.0 pages such as Hub pages and Squidoo, and even YouTube.
The more high quality authority backlink your page has the more respect it gets from Google. I'll cover the practical ways to do this in the last post of the series.
In short, the key to getting high placement on Google's search engine and successfully using SEO is to have good onpage SEO and offpage SEO.
I hope you now understand what SEO is and how it can help you get better ranking in search results. In this post I just talked about the theoretical things about what should be done. But in the next two posts I'll talk about how it should be done. So, stay tuned till then and don't forget to subscribe to my regular updates so that you don't miss out my future posts.
Leave a comment below to let me know what you think of this post.