Internet marketing is promotion of products or services online. That's it. Go home and have a great day.
Oh! you're still here. This means you still don't know what internet marketing is…
I know you've already heard this type of definition a lot of times before and read a lot of articles on internet marketing before but you want something more. You want someone to sit besides you and explain internet marketing to you completely, in a single shot so you can understand what it is so that you don't have to wander anymore for the answers.
So I should start by saying that your search is over. I have tried to explain internet marketing in the best way possible so that when you end up reading the last word of this article you would have understood it all completely.
Now there are a lot of things that add up to internet marketing – email marketing, social media marketing, article marketing, online advertising, search engine marketing, social media marketing and a lot more.
People tend to get confused and even frustrated with all these when they are just starting out. They read bits and pieces of information here and there without the getting the real juice of each element. The result is a very long learning curve and a long delay in any sort of business growth.
So, What is Internet Marketing?
Internet marketing is the process of marketing or promand mortar business.
Internet marketing has become a very important part of any company's marketing strategy. Especially if you have an online business, where all you can do is promote your website or digital products to the masses online. Lets say you have an online business – say a blog or some product selling website and you want more traffic to your website, more opt-in rate to your email list and more conversion then its very important to learn internet marketing.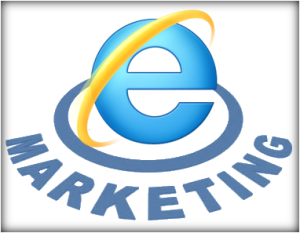 More than 90% of the business owners online with the majority of home based internet business owners fail to make any money online because of lack of knowledge in internet marketing. They may have the best blog or product in the world, but because they don't know how to market it well they fail badly. Even loose a lot of time, energy and money.
Now if you are here you probably own a small home based business like a blog that you want to monetize or a product that you want to sell online. I can say this because if you'd have been involved in big businesses you'd probably have hired some MBAs to do this work for you and not go and search on the internet yourself.
So we can assume that you have a website that you want to promote (either your a blog or a product selling website). The better promotion you do of your website, the more money you make. So how can you promote your website? And, what are the different types of internet marketing that are used in today's world? Lets see…
So, How do I promote my Website? – Components of Internet Marketing
For the successful promotion of a website to a vast majority of people, marketers use different strategies and components of internet marketing. There are a lot of strategies and components of internet marketing that combine together to form a successful marketing campaign.
If you can apply these to your online business you can make tons of money from your website. You don't need to master each and every component to succeed. Even just knowing a little about these components can get you out of those 90% of people failing online to the top 10% who succeed.
1. Create High Quality Website :
Your website's poor quality can be one of the biggest downfalls for your business. Poorly structured, difficult to navigate and over stuffed websites can easily get people out of your website. Try to make your site look good. Get a good theme for your website, write great content, use pictures, audio and video to explain things. If possible get some professional help from the designers and developers at freelance sites.
Better optimized websites = more sales = more money.
Spend a good amount of time on your site and see which part needs more attention or hire some conversion optimizers to do this job for you. Do what suits you. Just make sure to make your site so irresistible that even you can't stop yourself from buying from it!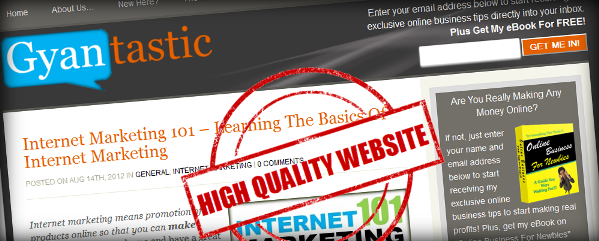 2. Search Engine Marketing (SEM) :
Search engine marketing is the process of promoting a website on search engine result pages (SERPs). Now there are two ways in which you can promote your website on search engines.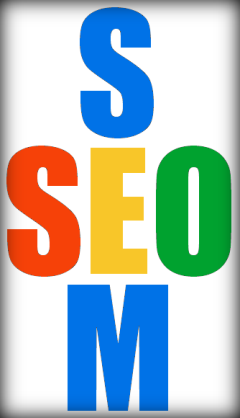 1. Placing Ads – Paid : You can place your site on the SERPs by buying pay-per-click ads, contextual advertising and paid inclusion in search results. But just placing your website on search results won't get you conversions. You need to optimize your ads for better click rates. Good keyword research plays a very important role in higher conversions.
2. Search Engine Optimization (SEO) – Free : It is the process of optimizing your website so that it ranks higher on search engines results for a particular keyword/term. It is the free or so called natural way of getting your site on the search results. There are two ways by which you can optimize your website for search engines – on-site and off-site. You have the full control of the on-site optimization factors as you can edit and update your website. But for the off-site factors you have less control and can do it to a certain extent.
 3. Social Media Marketing (SMM) :
Social media marketing is the process of getting traffic to your website from social networking websites such as Facebook, Twitter and LinkedIn or social bookmarking sites such as Reddit, Digg, StumbleUpon etc. The major part of SMM is to be involved in your social network and keep your followers engaged in your product or blog. SMM also involves placing your ads on these social networks and driving traffic from that.
Social media marketing has now the become one of the most important aspects of internet marketing. With the billions of people out there on the social media sites, not using them to drive traffic back to your site is seriously a STUPID thing to do.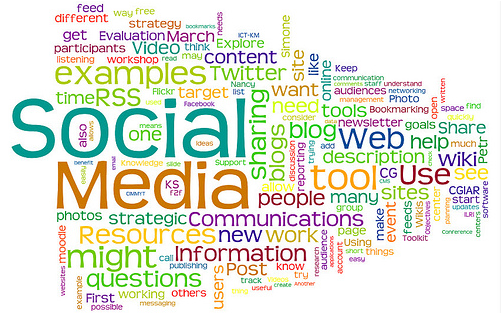 4. Email Marketing :
Email marketing is the best form of internet marketing. Period.
The conversion that you can achieve from your list of subscribers is far more than any other mode of marketing. It is equivalent to offline direct mail marketing. The main reason emails convert so well is that it is the most personal way of communication with your prospects.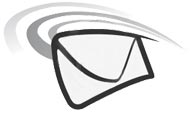 And the best part is – most of the people on earth who use the internet have email addresses. You may not find a person on Facebook or Twitter but you can surely contact him via email. Plus, it is a very easy and cost-effective way of marketing.
The most valuable tip I can give you is : Start building your email list from the very first day. Put an opt-in form in your website and set up an auto-responder. You can not afford to lose even a single email address of the person that comes to your website.
5. Affiliate Marketing :
Affiliate marketing is a practice in which you promote someone's product and gets a commission for every product he sells. You can even make living from promoting affiliate products from your blog. It is a simple yet powerful concept and is known to be the easiest and the quickest way of earning on the internet.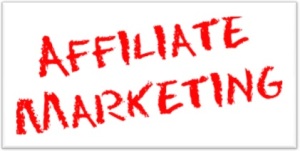 There are thousands of products present out there to promote. Clickbank is my favorite destination for finding affiliate products to promote. It's very easy to find and promote products from Clickbank. Say, you blog about "gardening" find products related to gardening and promote it to your audience.
It doesn't matter what you blog about. Just find a product in your niche to promote on your blog. You'll be amazed to see how much money you can make from affiliate marketing.
6. Article Marketing :
Article marketing is the process of writing articles and publishing it on article syndication sites with links back to your website. Articles on these sites permit its users to syndicate these articles and use it on their sites for free. In this way your article along with the links to your site gets spread globally giving your website more exposure.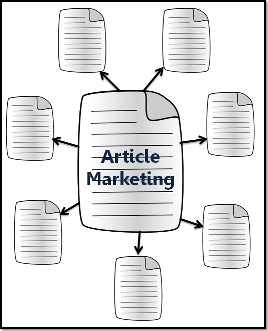 Some famous article syndication sites are : Ezine Articles, GoArticles, Sooper Articles etc.
Although article marketing is a great and very powerful way of marketing your blog or product. But with great power comes great responsibilities. Bad practices in article marketing can prove to be bad for the reputation of your website. After the Panda update from Google people have now started talking about the side effects of article marketing. Some have even stated that article marketing is dying.
Now it's up to you how you want to use it for your business. My recommendation: Publish your articles to only high PR (prefer 4+) and older sites that have been around for about 5 or more years.
7. Video Marketing :
With the advent of broadband and faster speeds of internet online videos are becoming more popular now a days. Video marketing is the process of publishing videos related to your niche or product on video publishing sites such as Youtube, Vimeo etc.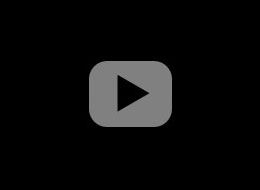 You can either post video tutorials related to your niche, post review of your product or the affiliate product you are promoting and leave the link back to your website in the description box. In this way anyone who watches and likes your video is more likely to click on the link to your website.
It's a great way to drive a lot of traffic to your website or affiliate link. Traffic from these sites are very good and converts really well.
8. Advertising On Other Websites :
If there are sites in your niche that attract a lot of visitors, you can contact the webmasters for advertising on their websites. You can ask for banner advertisement of the product you are providing in exchange of a monthly or yearly payment.
This type of marketing is advisable only if you have enough budget and highly converting sales pages. Because it may happen that you get a lot of traffic from that site but hardly sell anything. Split test several ads on which perform the best and also optimize your sales page for better conversions.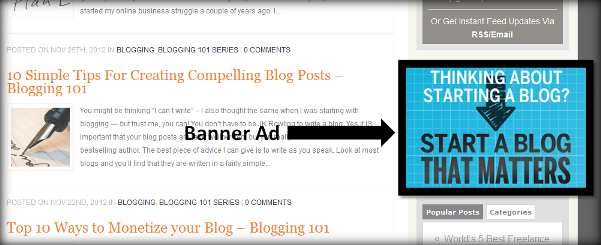 Now you know what internet marketing is and its different components. It's up to you how to plan your internet marketing strategy and which type of marketing you choose. Try everything and find out what works best for you.
Following are some of the other posts that I've written on internet marketing :
Leave a comment in the box below and tell what you think about internet marketing and if I was able to explain it well. If I was able to then why not tell your friends about this.