If you somehow stumbled upon to this post it is a part of post series WordPress 101 – Beginners Guide To WordPress. If you are just starting out with WordPress, I highly recommend you go and read the other articles on that page too.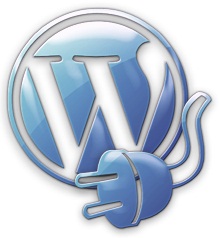 In this post I'll be discussing on how plugins are helpful for your WordPress blog and the ways you can install them on your blog. Plugins are very powerful and can convert a new blog into a superpower blog.
So, lets get started.
WordPress Plugins
WordPress plugins are small applications created to add features and functionalists to a WordPress site (or blog). By default, WordPress doesn't come with features like site analytics, XML sitemaps, social sharing and similar. But if you want to add these functionalists to your site, you can do so by installing related plugins.
You can see the plugins in action in this page itself. Look at the social sharing buttons at the end and in left side of this post or the opt-in box at the end. I added those using different plugins without the need of writing even a single line of code.
When installing new plugins, you first need to decide what functions to add to your site and then find the plugins that perform those specific functions. You can find a lot of plugins from WordPress plugin directory or from a number of other websites. Then by following the guideline that comes with the plugin, you'll be able to add any functionality to your site.
You should be careful, though, not to install so many plugins as that may slow down your website or in worse case security issues if you install unknown plugins from non-reliable sources.
How To Install WordPress Plugins
There are two methods by which you can install a plugin. The first one is done automatically and the other is done manually. In case there is need to use both methods alternatively, I have covered both methods in the following post.
Installing Plugins Automatically
To install a plugin automatically, go to "Plugins" menu on the left hand side and click on "add new" from the drop down menus. On the search page that comes out, you can search, browse through or sort plugins by popularity, newest, featured et al.
Once you find the plugin that you're looking for, you can read information about the plugin by clicking on details link at the bottom of the plugin's name or just install it by clicking Install Now.
When you click on Install Now, WordPress asks you if you are sure you want to install the plugin. Click OK and it will be installed automatically.
After the plugin is installed, you need to activate and configure it before you can start using the plugin. Go to Plugins > Installed Plugins and click on activate link below the name of the plugin that you just installed. When you activate it, you may get a message in red box at the top if the plugin needs configured. If it needs, you can configure it by clicking the "configure (or such)" link inside the red box.
Installing Plugins Manually
The second method is done manually and it involves downloading a plugin, manually uploading it to your server via an FTP software and then installing it.
Go to WordPress Plugins directory or any other plugin site and download the plugin that you wish to install. Most plugins usually come in a .zip file format. So extract the files and upload them to your server. To upload to your server, you need FTP software like Filezilla and your FTP details.
Fire your FTP software and connect to your server. Open the /wp-content/plugins/ directory on your server and upload the plugin folder to that directory. Then log into your backend and go to Plugins > Installed Plugins. You'll see the plugin that you uploaded but in a deactivated state. Activate it and configure as needed.
The steps to configure a plugin differ from plugin to plugin. Most of the time, though, you can find instructions on how to configure and use a plugin either on the plugin's page on WordPress plugin directory site or on a README file that comes with the plugin.
These are the two methods available to install a plugin. Use either of these methods and start unlocking the full potential of your WordPress site.
There are thousands of plugins that can be added to your WordPress blog. I have written a post about the top 10 plugins that I love and highly recommend to others for their WordPress blogs.
Now, you are left with just one more blog post for this post series. Till then take care and see you in the next post.
Other posts under the post series WordPress 101: