World's 5 Best Freelance Websites | 2015
Freelancing is a great way of working. You can work from anywhere, choose how much you want to work and what time you want to work. You don't have to worry about waking up early or taking a long holiday. You are your own boss.
As the freelance culture grew famous during all these years, hundreds of websites have been launched that provide freelance services. I researched on the web and found out 5 best freelance websites that are really very good and are already established as mega sources of freelancing and outsourcing.
5 Best Freelance Websites (Updated 27th Feb, 2015)
It is one of the biggest and the oldest player out there. After the launch in year 2003, it has now grown into world's biggest outsourcing destination. It has recently acquired the two big giants in the freelancing marketplace: vWorker and Scriptlance and now become bigger than ever.
If you are looking for a place to start, then Freelancer is the best place for you. Its easy to sign up as a freelancer or employer and start earning or hiring. I always recommend newbies and even the professional freelancers who have worked on other freelance sites to  join Freelancer.com.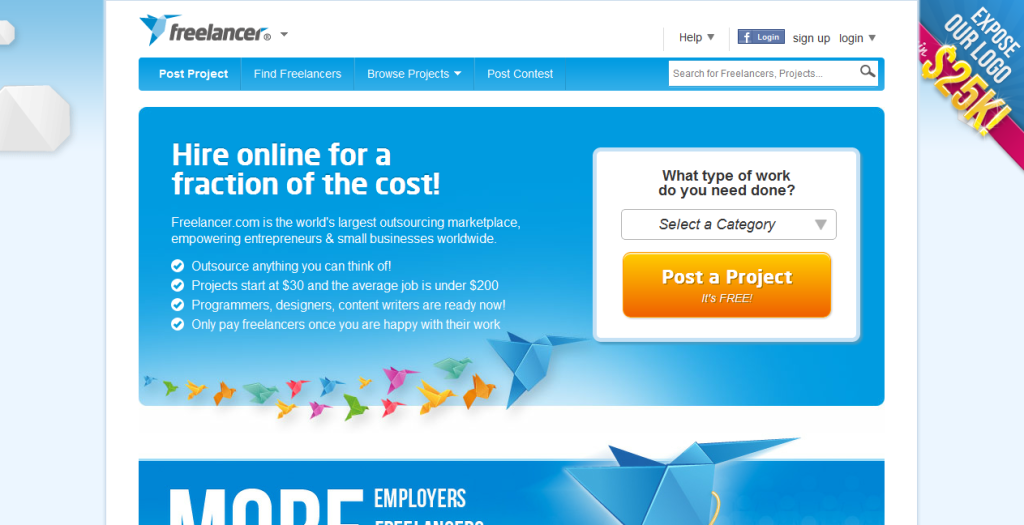 It is the oldest and one of the most trusted freelance website. It was launched in the year 1999 and since then it has done a total freelance transaction of about half a billion dollars. With a large number of freelancers in different fields like web designing and development, graphics design, content writing etc and about 50,000 jobs posted every month, there's always a huge scope in getting fresh jobs here.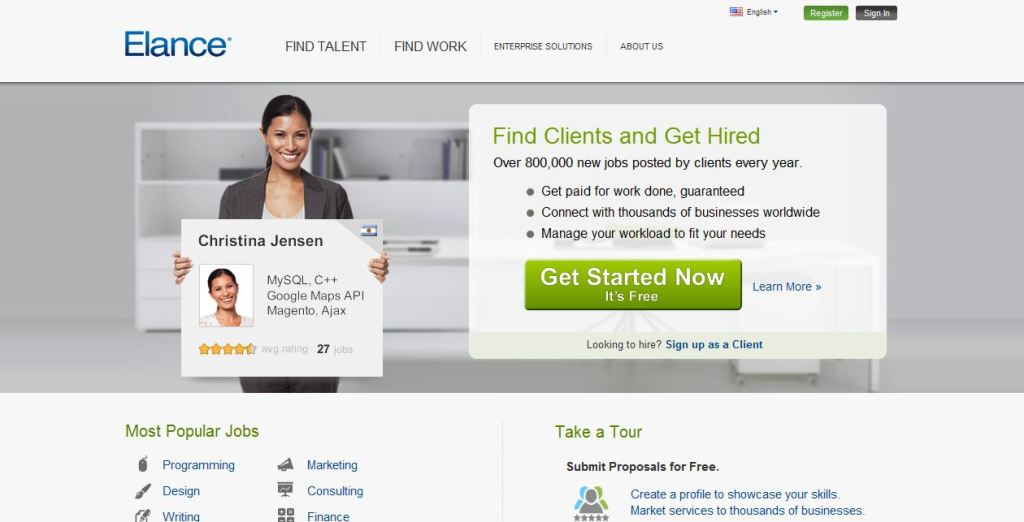 My personal favorite. I started my freelance work from this site. It provide very high quality service and the commissions that they cut for projects are also small. The most important thing that I love about oDesk is its support team. It never happened that they were not able to respond to my queries and problems.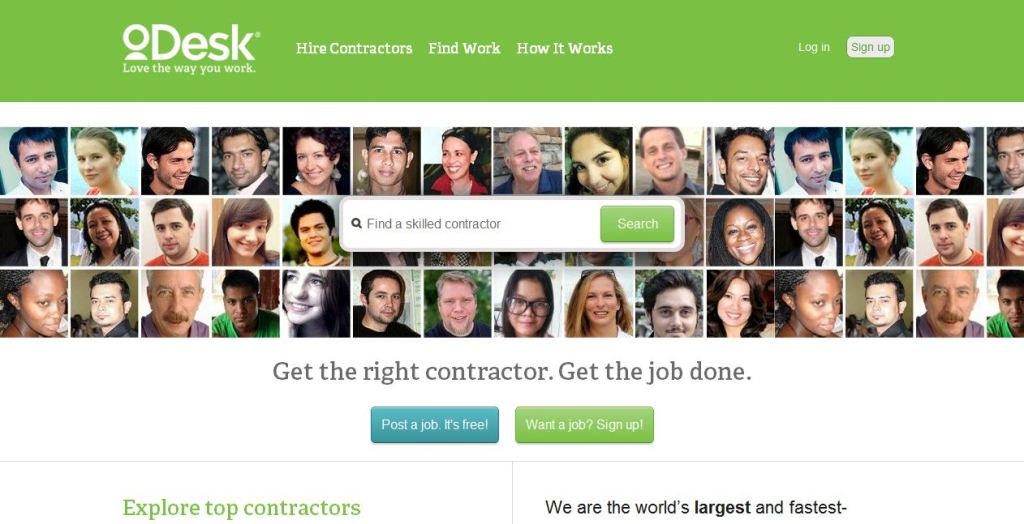 This website is quiet young with respect to others big boys mentioned above. Although it was launched in the year 2008 it has gained significant popularity now. Its a good place for programmers, graphic designers, content writers and virtual assistants to get good paying projects.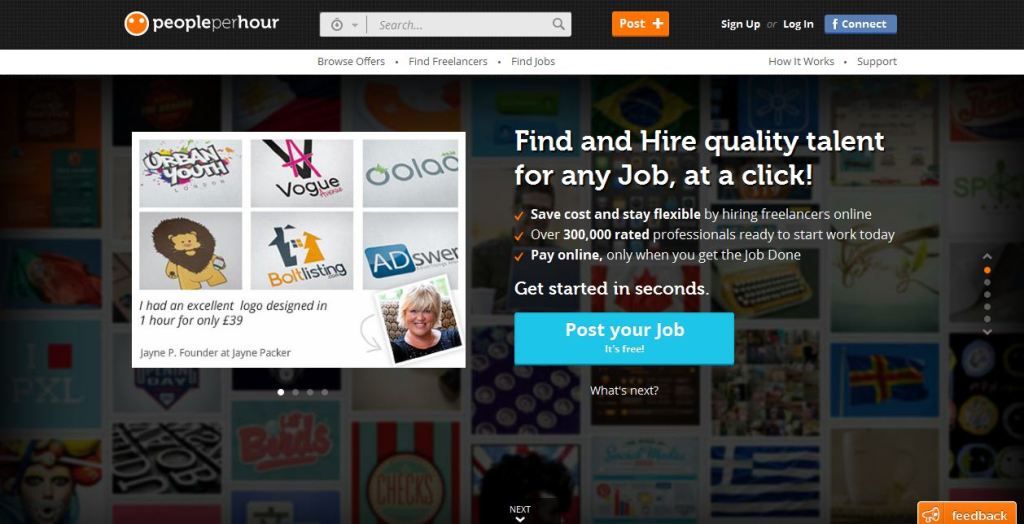 It is the world's largest marketplace for small services. The most interesting part is you can create gigs for as low as $5. It  can prove to be a money making system for you even if you don't know the coding or design stuff. Just have a look at the gigs others are creating and see if you can do that too. If you can do something very usual that people may be willing to pay $5 for then you can make significant amount of money here.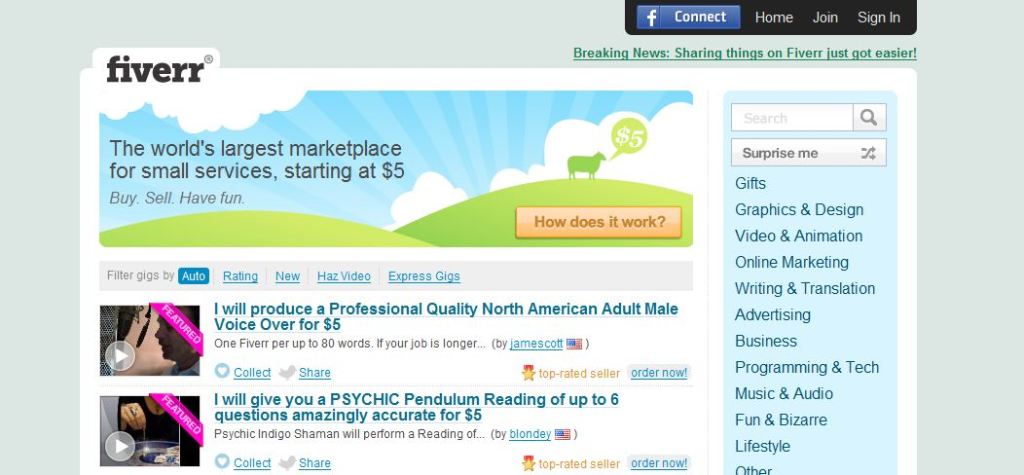 Now you can go and check out which of the following freelance website suits you the best. There are a lot of other sites also but these are the top players out there.