If you somehow stumbled upon to this post it is a part of post series WordPress 101 – Beginners Guide To WordPress.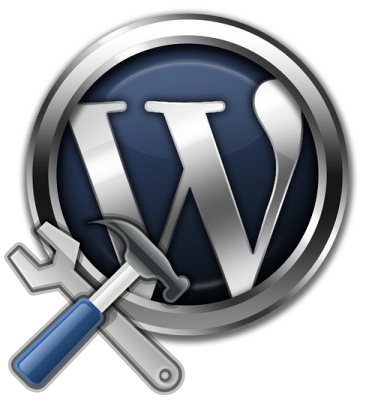 WordPress Basic Settings
Done setting up your WordPress site and knowing the other basic stuff? It's time to get it running. Get started doing some customization and adjusting the basic settings that are necessary for a brand new WordPress installation. In this post I will show you how to go about it.
Editing the name of your site:
A new WordPress blog comes with a line that says "Just another WordPress site" under its title. That's the default tagline and you will want to change it. It can be changed by going to Settings > General menu.
Same applies to the title. The title of your site also may not be the way you want it because that's something a lot of people type merely during installation to get past the installation process. So change it to something more attractive or expressive. Go to Settings > General to do that.
Managing the appearance of your blog:
If you want to change the look of your site, go to Appearance > Themes on the left hand side and install a theme that you like. Read this post to know how to find a good theme.
Then if there is anything on the header, footer or sidebar of your theme that doesn't attract you, you can remove it by going to widgets menu under Appearance. This may seem to be difficult at the beginning but it will become your second nature gradually.
Changing Permalink Structure:
It is also necessary to change the permalink setting of your site. Permalink is the permanent URL to your blog pages and you can restructure your permalink setting by going to Settings > Permalink. It is recommended to do this change right after you set up your blog and before you post any content in it to avoid redirect and other problems.
There may be a lot of debates as to which structure to choose from either 'post name' or 'Numeric' option. If you choose the post name option, the URL of your pages will look like http://yoursite.com/sample-post/. This type of URL structure is easy to read or remember and most importantly it is SEO friendly as it contains your important keywords in it.
Write your author bio:
Once you have permalink restructured, you may also want to create your author bio. You should not write long and boring details though. Just say a little introduction about yourself and how you can be reached etc. You can include your personal information like your interests or hobbies, work experience and something about your educational background; just keep it short and precise. You can display this author bio on the sidebar, the footer or after content.
Now that you have your site's basic settings adjusted, you can take further steps to start utilizing the full power of your WordPress site by installing plugins and themes. Gradually, you will add posts and other information pages like "contact" and "about" and you'll be good to go.
At this point, you have a blog set up and running and it's time go out and spread the word. Promote it, tell about your new blog to your friends, families and then to the world.
In the next post I'll be talking about "WordPress Themes – Giving Your Blog A Great Look" so until then, stay tuned!
Other posts under the post series WordPress 101: