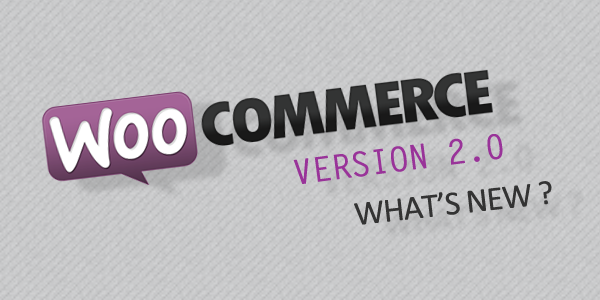 WooThemes just launched its much anticipated WooCommerce 2.0 WordPress eCommerce plugin today which its developers are calling the new era for WooCommerce. This release was planned to be the version 1.7 but the company decided to instead launch a version 2.0 with large changes in the code.
In this short post I've covered a short review of WooCommerce 2.0 along with the most common questions that people have about WooCOmmerce 2.0.
Can't wait to get the your hands on WooCommerce 2.0? Grab it here now!
What Is WooCommerce?
For those who are not familiar with WooCommerce, it is an eCommerce plugin for WordPress which can totally transform a WordPress site into a fully functional eCommerce store. According to the developers at WooThemes it is – A WordPress eCommerce toolkit that helps you sell anything.
What's New In WooCommerce 2.0?
There are a lot of new features added to this new version. Following is the list of all the new features you can see in WooCommerce 2.0.
Some Important Back-End Improvements
Better stock handling.
Easier email template editing which allows you to edit each individual transactional email from the dashboard.
Improved tax options and new input panel.
Multi download support to download more than one eProduct together.
New order screens and product panel.
Many added features for developers like improved PHP session handling, line-item storage and autoload of classes for faster loading.
New product classes, API improvements and compatibility overhaul.
Some Important Front-end Improvements
Fancybox replaced with prettyPhoto which brings new features such as thumbnail navigation.
Improved pagination and sorting of products by popularity and ratings.
Star ratings in achieves that allows you to show ratings (out of 5 stars) of products in catalogs.
Quicklinks to cart when adding products and realtime checkout validation.
Retina ready compatible with WordPress 3.5 gives it a prettier look.
New templates for products display.
Some Frequently Asked Questions (FAQs) About WooCommerce 2.0
Q. Is it compatible with all WooThemes?
A. Yes, WooCommerce 2.0 is compatible with all the current WooThemes and extensions. Just make sure that your current installations are updated before you install WooCommerce 2.0.
Q. Is it secure?
A. Being audited and approved by Sucuri, it the most secure version of WooCommerce till date.
Q. Can I update my previous installed versions to this version?
A. Yes. You can update your live website to WooCommerce 2.0, but it is highly recommended to first test the installation in a test environment before you update your plugin using the Updater Wizard.
Q. How much does this plugin cost?
A. WooCommerce 2.0 is completely free and can be downloaded here.
Q. How can I extend usability of WooCommerce 2.0?
A. WooCommerce provides a large range of extensions to improve its functionalities and features and they can be accessed here.
Discount Coupon Code For 25% Discount on WooCommerce Extensions
Use the coupon code "WC2LAUNCH" on checkout to get 25% off on all WooCommerce extensions. This offer is valid only till 8th March, 2013.
Bottomline
WooCommerce 2.0 is by far the best eCommerce plugin for WordPress I have come across lately.
Before you install WooCommerce 2.0 into your website I highly recommend you take a backup of your files so that you don't end up with a crashed website.
Also WooCommerce plugin works best with WooThemes, so I recommend you get one for your eCommerce website too. WooThemes currently have more than 2 million happy customers and provide very beautiful and highly functional themes for WordPress.
Download Links: