Welcome to the first post of the post series Blogging 101 – The Only Guide You'll Need To Get Started With Blogging.
In this series of posts you'll learn about basics of blogging and how you can also setup your own money making blog. For now let me first start with telling what a blog is.
First off, What is a Blog?
A blog is a website where you publish content and write about different topics you are interested in or are passionate about. It is basically a place on the internet where you write articles and publish it for others to read for free.
When you say you are "blogging," it means that you are not only writing articles but also interacting with your readers through commenting and building relationship with them using emails or social media. It also means increasing and keeping readership by means of email marketing and several other traffic generation methods.
To become a blogger, you first need to select a topic to write about and set up a blog by registering a domain name and buying server space.
Now for example, lets say that Raj has a interest in cricket and knows a lot about it. His friends generally come to him for their queries about cricket and he's the ultimate destination for cricket trivia for them. He also loves to write so he decides to open a website where he can share his knowledge about cricket with his friends and the world and also fulfill his passion of writing and hopefully make some money out out it. So he starts a Blog!
If you can relate yourself with Raj and think you know something that you'd like to share with world then blogging is the thing for you.
A blog is different from any other regular website.
What makes a blog different from a static website is the fact that it is updated more frequently than a usual website. A website generally contains information like mission statement, services provided, contact information etc which are not modified frequently but blogs on the other hand are updated on a daily or weekly basis.
Also there's a personal voice in a blog's content as you write your mind in your own style. But the way of writing in a website is more professional and monotonous.
So, you also want to have one?
In general, you have two ways to create a blog. First is to either setup a free blog on sites like wordpress.com, Blogger or Tumblr or to self-host your blog on your server.
Getting a free blog is very simple. You just have to fill a registration form and you have your blog in front of you within minutes. On the other hand self-hosting a blog means to buy server space form a web hosting company and install a blogging script from a blogging CMS (Content Management System) like Drupal, WordPress or MovableType on your server.
Personally, I recommend using self-hosted WordPress. You have to first register a domain name on a domain name registrant. Then buy hosting (Bluehost.com is my favorite as it provides one-click WordPress installation), download and upload WordPress to ftp and follow the instructions hereto install and configure the script.
Making money from your blog
Before I can even introduce you to this concept of making money from your blog let me first clarify that making money from a blog is not an easy task. You need to be very patient and consistent before you can even think of earning money from your blog. It is a business which needs time and passion to flourish and is not a get rich quick scheme.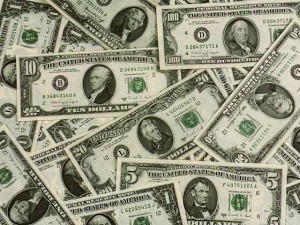 So can you make money from your blog? Yes, you can. Can you make a living out of blogging? Yes, many are already doing this and you can also. If you can blog for at least 6-7 months without distracting yourself or quitting and can generate a considerable amount of traffic then there's a good chance you can make money from your blog. There are a lot of ways you can make money from your blog. Before we discuss them, imagine this…
When you go to the grocery store, you grab your items, then you proceed to the register and hand the cashier your credit card to pay. If you were a passerby without any money, would you expect to get your groceries? No.
The same is true on the internet. Making money online involves some sort of transaction. You first need to solve your visitors' problem, by giving them the right information they are looking for. Then they'll be a source of income for you either by buying your products or viewing advertisements on your website.
You may sell to them other people's products as an affiliate or promote your own digital products like eBooks or memberships. You may also sell advertising space on your site or promote CPA (Cost-Per-Action) offers and get paid every time someone fills out a form or submits their email address. I have written a complete post on the ways of making money from your blog. Read it here.
Now you know that you can turn your blog into a source for income. Be creative, use my ideas and add your own. All that limits you is your imagination! In the coming posts of this series I'll dig deeper into blogging and making money from it.
But for now let us assume you know what a blog is and some ways you can make money from your blog. Till the next post stay tuned!
Other posts from Blogging 101 series: