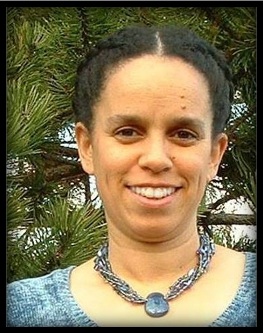 I recently had a conversation with a good friend of mine Andrea Goodsaid. She's an internet marketer and blogger from Florida. We talked about how she got successful in her internet marketing and today I'm going to share her story with you and her top three tips for those having tiny lists.
She made more than $60,000 this year alone with her tiny core list of 800 subscribers. Am I kidding? No, I'm not. She's not one of those product launch voice overs models who claim to be earning thousands of dollars on internet. She's the real deal and you have my word on that.
She's been one of the top affiliates in one of the big product launches that happened previously this year. She's also in the mastermind group of Johnathan Budd. You can read her blog at http://andreagoodsaid.com/.
Andrea has been online since a very long time. But she has not been doing any good until the last 2 years or so when she started building her list. She says it took her very long before the dots started connecting and she began to see some success. She worked hard to build her list which really paid off.
Though the list seem to be very small when compared to the standard set out there but I don't think anyone is making so much money with such a small list as she is.
I imagined how she was able to make so much money out of such a tiny list. So I asked her for the top three reasons why she succeeded in converting her subscribers. And here's what I came to know…
Top Three Actionable Tips From Andrea
Following are the three top actionable tips that I learned from Andrea, that you too can apply to your list no matter how small or big it is and get really BIG returns:
1. Treat Them As Human Beings Not A List!
The most important thing that you should understand is every single person on your list matters. Its not just a list, but a group of individuals. You should behave with them as if you are talking to a person not a list.
Don't keep on cold selling things and not provide any value in your emails. Try to help them with their problems, save their time, listen to what they need and then sell it to them. And if you can get this right your subscribers will love you and you can monetize from them forever.
They'll thank you for your support and the value you provide. The more loyal you are towards your subscribers, the more they'll be towards you.
They'll think you don't care about them if you're just selling continuously and will opt out of your list. Be different and provide what others are not providing. REALLY HELP THEM and the rest will take care of itself.
2. Keep Them Engaged By Mailing Them Often
Email your list frequently, if possible daily. Provide some value with every mail you send. Start a conversation and be friend with your subscribers. If you mail them valuable information frequently, they'll always be eager for your emails.
Q. But sending emails daily can piss off  my subscribers...
Don't be afraid of pissing off any anyone. If they don't want to hear from you they'll not, no matter what. So why waste time thinking about them, when there are other subscribers who are eagerly waiting to hear from you. Who are ready to buy from you. Just make sure you don't send crap because you'll frustrate even those who were eagerly waiting for your mails.
Make sense? Lets head on to the third one.
3. What Products Should I Promote?
Only promote high quality, high commission products. Either research well about the product or buy and try it yourself before you promote to your list. The first crap that you sell to your list will make them aware that you're just trying to make money and not really want to help them. And they'll go off your list.
But think of it this way – if you promote them high quality and high value products, they'll thank you for that. They'll be more than ready to learn more from you and discover other products that you have to offer. Hence you'll make even more money. You'll be able to sell the same list again and again.
Tip: One of the best things you can do is partner with big boys during product launches. Whenever you see some big product launches from big gurus you can partner with them and start promoting their product to your list. This also helps you build a stronger brand for yourself as people start relating you with the gurus.
Product launches get a lot of buzz around them and you can literally make thousands of dollars within a short period of time. Product launches have an end date attached to it so it forces one to take action quickly and buy the product from you.
Plus, if you can add your bonus to the product, you'll have more chances of converting. These bonuses can be PLRs eBooks or videos etc which you can get for free or very low price online.
Conclusion
You may have list of 10,000 people but it will not convert as much as a list of 800 unless everyone on that list respects you and is willing to listen to what you have to say.
So in short it doesn't matter how small your list is but what matters is how you deal with it. What really matters is the value that you give to your list. What matters is how willing your subscribers are to open your mail.
Before I wrap this post up I'd like to share the best thing I liked and learned from Andrea, it is- she calls her list my people. Wow. If you can really love your list so much that you can relate to them as my people, you will not have much to worry about.
I'd like you to please leave a comment of what you think of these tips and if you too learned something today.