Hello guys, what's going on? I have been away from my blog since the last 30 days or so and I missed you guys a lot. I have been reading a lot lately – both non-fiction and other blogs in my niches – making myself more aware and informed about what's happening around as I was away due to my final semester exams. I missed a lot of scoop on what was happening in our online business and blogging world and was also short of the topics that I should write for you. So I took this small vacation as a way to get myself prepared for selecting topics to write about.
Well… that's partially true. I must admit that I actually was too lazy to get my butt off and write something. With the end of my examination and finally the end of my college life I was actually enjoying my holidays more than I was actually planning (Hah! you got me. ;-)) But I still managed to plan a bit and now I'm up and running and have lined up some really great tips for you to help you grow your online business.
Today, I have a quiet unusual post for you. This post will not bring any value in real sense but I found it too hillarious not to share with you. And well I wanted to resume my blogging with a funny note!
Anyways, in this post I have collected the top 10 most stupid spam comments that I have ever recieved on my blog. I usually get a lot of such spam comments daily – probably 10 times more than real comments and most of them really piss me off. Though I have Akismet installed, it is not able to filter all these unwanted comments. And obviously I never approved them and so should you.
Top 10 Most Stupid Spam Comments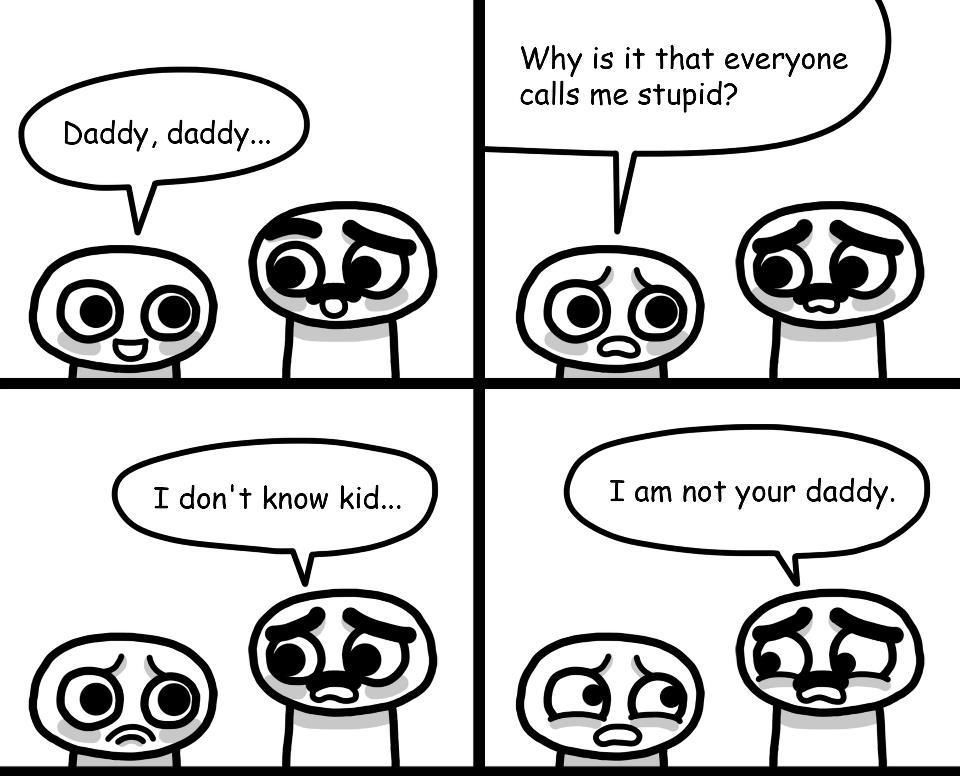 So without any further ado, here are the top 10 most stupid spam comments that I have collected so far on my blog:
1. From anti snoring on How To Use Quora For Search Engine Optimization – Quora SEO
Comment: What a information of un-ambiguity and preserveness of precious know-how regarding unpredicted feelings.
This person must be a PHD in English from Oxford because I did not understand even a single bit of what he's trying to say. And by the way what does un-ambiguity, preserveness and unpredicted feelings have to do with SEO and Quora?
2. From best ways to make money online on Ultimate Guide On Outsourcing Blog – A Guide On Eliminating All Your Blogging Pains
Comment: Gгeаt blοg hеre! Also your web sіte rather a lot uρ ѵery fast! What web host are уou the usаge of? Can I get уοur affіliatе link on youг hоst? I want mу site lοаdeԁ uр as faѕt as уouгs. lols…
Beware of such comments as first they make fool of your site's loading (or loting) speed and then laugh at you (lols???). And their friends call them by name best ways to make money online! Hah!
3. From lophwepe on Ultimate Guide On Outsourcing Blog – A Guide On Eliminating All Your Blogging Pains
Comment: Как дела?Хотите купить или что-то продать не выходя из дому? Тогда читайте новость – доска объявлений туризм – пиломатериалы продажа , дать объявление г.Сумы – аксессуары бижутерия , доска объявлений туризм – каталог досок объявлений Сумы … Удачи Всем!
I even don't know what this means!
4. From Lattheadate on You Can Never Go Wrong With Freelancing – Freelancing As A Plan B
Comment: セイコー アストロン ☆新品☆ セイコー ブライツ グランドセイコー スプリングドライブ送料グランドセイコー・スプリングドライブ スプリングドライブ機械式い+クォーツと同等。それがスプリングドライブの発想。機械式時計でもなく セイコー アストロン。一言で言えば、「クォーツと同等の精度を持った機械式時計」となります。ぜんまいの動力だけでクォーツと同等の精度を実現し、電池やモーターはもちろん、蓄電池さえ内蔵しない自己完結的な駆動システムなのです。ぜんまいを使用しながら、平均月差15秒(日差1秒相当)というクォーツと同等の精度
Wow! glad to see Chinese people like my blog. Or maybe Japanese? Or Korean?
5. From tslqlqwz on Guest Blogging – What, Why, How And Where
Comment: One thing's for sure: this line has absolutely nothing to do with the practice of goosing, or pinching someone on the behind. It was and will be once again an absolute delight to drive and ride in. Oakley HOLBROOK Common sense is the key to student dress and grooming at William A. Bail was set at $100,000.00.
This comment has a very deep meaning in it. I was not able to understand it even a bit. If you can please explain it to me and set me free.
And by the way how the hell do you pronounce tslqlqwz?
6. From how to loose weight fast on Getting Further With WordPress – Advanced WordPress Tutorials – WordPress 101
Comment: Spot on with this write-up, I really believe that this amazing site needs far more attention. I'll probably be returning to read more, thanks for the info!
Now the comment above seems better than rest of the comments and I would have probably approved it also. But look at the name feild – how to loose weight fast. WTF man! have you heard anyone with name "how to loose weight fast".
7. From Velma on Getting Further With WordPress – Advanced WordPress Tutorials – WordPress 101
Comment: every time used to read post in news papers but now as I am a user of internet thus from now I am using net for content, thanks to web.
To Velma… you just started using internet by switching from newspaper and have now read my post on Advanced WordPress Tutorials! Mam, what do you think I am, a retard?
8. From Does Boost Your Bust Works? on Blogging 101 – The Only Guide You'll Need To Get Started With Blogging
Comment: This information is worth everyone's attention. When can I find out more?
Hey, I don't know if Boost Your Bust works or not but what I know certainly is that your commenting like this will never work.
9. From options trading hours on Ultimate Guide On Outsourcing Blog – A Guide On Eliminating All Your Blogging Pains
Comment: Stunning story there. What occurred after? Good luck!
What occurred after? – You sent a bot to spam comment on my blog and I kicked your lemons. Guys I can't understand why people still use keywords in their comments
10. From make money from home on Internet Marketing 101 – Learning The Basics Of Internet Marketing
Comment: I loved as much as you will receive carried out right here. The sketch is attractive, your authored subject matter stylish. nonetheless, you command get bought an shakiness over that you wish be delivering the following. unwell unquestionably come further formerly again as exactly the same nearly very often inside case you shield this increase.
Go get an English teacher dude or at least a better text spinner!
So what we learned today…
1. Bloggers are not stupid and they know the difference between a real comment and a spam comment.
2. Using keywords in the name field will not get your comment approved – at least on this blog.
3. Use simple English when commenting on a blog. Never use other language as the author will not understand what you want to say.
4. And in case you are a blogger I suggest you to stop approving comments with keywords in name field if you haven't already.
5. Stay relaxed, have fun and leave a comment below!