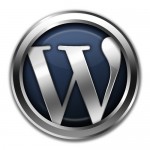 The default permalink structure of a category page in WordPress looks like the following:
http://www.yourblog.com/category/wordpress/
But if you look at the URLs of the category pages on this blog, you won't find the "category" slug present. Its better to remove it so that the URL looks cleaner.
If you want to remove the "category" slug follow the following instruction:
1. Go to your .htaccess file (present in your WordPress directory).
2. Make its backup and open the file in a text editor.
3. Add the following code at the end before # END WordPress
RewriteRule ^category/(.+)$ http://www.yourblog.com/$1 [R=301,L]
4. Save the file and reload the page. Now your URL will look like:
http://www.yourblog.com/wordpress/
Hope this helps. If you have any further queries please comment below: