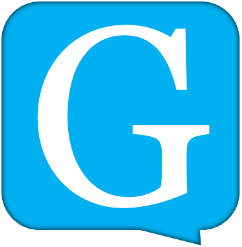 Hello! And welcome to Gyantastic.com
I'm Ram, founder of this blog and on this page I've shared what this blog is all about and why you should read (and subscribe to) it.
Gyantastic – Helping You Grow Your Online Business
At Gyantastic I help you to set up your own online business and help you to successfully run and grow it with helpful internet marketing, blogging and SEO strategies.
I know there are already a lot of blogs out there in this niche and you (as a smart buyer) may be thinking – "Why should I read (or subscribe to) your blog when there are already so many blogs out there in the same niche? And I already read and follow them. What's different in it for me and why should I hear from you? "
These are brilliant questions and I'd love to answer them.
Here are the top 3 reasons why you should subscribe to my blog and read every bit of information that I share…
Reason #1 – To Get Transformed From A Newbie To Mediocre
Most of people who dream to make a living online and having an online business to support them and their family get stuck at the very first base level. People get so overwhelmed about the new technologies and terminologies that it takes them months before they can finally be called "in business".
It has been found that 95% of people who start with building an online business fail or give-up before earning their first dollar. That's not because doing business is difficult, but because the initial friction of the new technology and different new things like buying a host, WordPress, blogging, SEO, marketing etc is so daunting that most people don't even reach to the point of being "completely set up" and start making money.
If you are one of these people I have some great resources for you that'll help you to get started with online business. I have written a lot of post series on almost all the newbie topics I thought would be useful and I think that's a great way to start. These will help you reach the level of being called "in business".
Knowing these things is just the beginning. It's like having set up your Candie Store with all the sweet candies, bright lights and beautiful decorations – the point where you'll need to know just a little more to start making a lot of money. Here's where it starts getting really good.
Reason #2 – To Get Transformed From A Mediocre To Pro
Reaching to a point where you know different things of an online business is a great way to start. You've just become good, you know stuff, you're much more confident and have a right mindset and tools and now it's time to get into the real business.
And here's where the real value of Gyantastic comes in.
I'll keep you updated with the exclusive internet marketing, blogging and SEO strategies and tips to help you grow your set up business. Just being in business doesn't mean anything as you just have a blog or a website but no traffic and no conversion. I have written almost all the newbie stuff possible and I keep updating them. But what I blog regularly about is about the advanced strategies and tools of growing your online business (with some newbie stuff along the line).
Here are the types of posts that you may expect on a regular basis…
Reason #3 – To Get Help Whenever You Need And In Whatever You Need
I reply to every email I get. So no matter what you need help with, I'll always be there for you. I want to help you to build a successful online business.
So no matter what you need help with and when you need it, just ping me – mail me, PM me on Facebook or just leave a comment on my blog. I'll try to help you in the best way possible and if your queries are out of my scope or skills I'll redirect to someone where you can find your solution.
Now as a common human psychology you may have already made up your mind about whether you are going to join me and my community or not. If not, I don't want to waste your time and you may leave now (no hard feelings) but if  you want to join and want to grow your online business please be a part of my community by…
Subscribing to my regular tips and blog updates…
Subscribe to my email list from the opt-in box below to get my exclusive business tips and regular updates from my blog. Plus you'll also get my free eBook.