This post is from the post series Blogging 101 – The Only Guide You'll Need To Get Started With Blogging.

Finding a good Domain name for your new blog…
A successful blog begins with choosing a great domain name, one that is memorable, short and catchy. It should reflect what type of blog you are going to create. If you were building a site to sell your crafts, you wouldn't want to name it fishysmell.com, would you?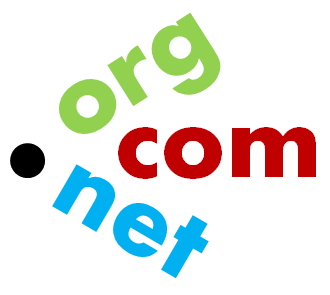 Take the time to think about what kind of site you are running (Corporate or Porfolio Website, Micro Niche, or just a personal website) and choose a name that projects that image. No matter what type of site you are going to create, these general tips will help you pick the right domain name for it.
1. Make it easy to remember
When choosing a domain name, don't forget to K.I.S.S. (Keep It Simple Stupid). You should make it as simple and short as possible, so it is easy to remember. Don't use hyphens, numbers, or difficult to remember (or spell) words. Doing so, could potentially cut down on your type-in traffic, those people who come to your site directly by entering your site in their browser's address bar.
2. Use name suggestion tools to help you find the best domain name
Name suggestion tools help you come up with a domain name that has terms regularly used in your sector. Once you determine the purpose of your domain name, head over to a domain name suggestion tool and brainstorm for domain name ideas. Here are some domain suggestion tools:
NameTumbler (http://www.nametumbler.com/)
DomainIt suggestion tool (http://www.domainit.com/domain-suggest-tool.mhtml)
3. Be careful of Trademaks
Unfortunately, someone else might have already thought of your great idea and trademarked it. Consequently, using it will set you up for paying royalties or possibly being sued. A simple way to prevent this happening is to check with Trademarkia (www.trademarkia.com) or Markify (www.markify.com) if your domain name has already been trademarked.
4. Choose a reliable domain registrant
Now that you have come up with a great domain name, you need to choose a reliable domain registrant service, so that your website will be there when your readers are looking for it. I like Bluehost, it offers frequent discounts, coupon codes and also a free domain name when you register for hosting, plus they have really good customer support.
5. Include keywords in your domain name.
It helps to choose a keyword rich domain name. Your domain name is one of the many ranking factors in search engines. However, sometimes, this can lead to monotonous or terribly long domain name, so be careful and don't go overboard. A simple trick is to try and see if you can add your primary keywords in your domain, if you can't, don't worry. Unless you're creating a micro niche site in which case you'll need a domain name that exactly matches your keywords, a keyword or two in your domain name will suffice.
Some FAQs
While we are talking about choosing your domain name, there are a few misconceptions that I would like to address in these Frequently Asked Questions on domain names.
• Are .info sites used for spamming?

I keep hearing a lot of people say that .info domain names are used for spamming and are not well-received by visitors. This is a myth, people will not mistrust your site just because it is a .info domain and, in fact, if you are creating an informational site, .info stands for "information" so it can be a good choice for you.
• Do search engines love .com websites?
The perception that search engines love .com sites is a myth. No search engine values a site based on domain extension. As long as your content is good, it doesn't matter what your domain extension is. The only time it matters is if someone wants to see local results. In this case, if the searcher is in Australia for example, .au websites would appear first in the results page.
• Do I need to register the .org., .net, .info, etc versions of my domain name along with .com?

If you are planning on building a brand with your site or making it huge, you should consider registering the .org, .net, .info etc extensions as well. If, however, you are creating a personal site just to showcase your portfolio, for example, you don't really need to do that.
Your Domain Name is the first thing your readers will see, so you want it to be the best it can be. I hope that I have dispelled some myths and given you some tools to create a name that is right for your website.
Now that you have your domain name in place, you can head on to the next post of this series : How to choose a blogging platform for your blog.
Other posts from Blogging 101 series: